Bolton Door Repairs Service
Storefront Doors in Bolton
When you own or manage a business, you know how important putting your best foot forward is. For your commercial property, this means that you need a secure, attractive storefront. At Bolton Door Repair & Service, we offer storefront door installation and service options that will keep your business protected in the Bolton area.
Our storefront and roll-up door installation services are fast, reliable, and fairly priced. We know how important your store's protection is to you, which is why we offer quick and affordable services.
Storefront Doors That Work for You
Whether your business uses roll-up doors, as many large stores and hardware stores do, or standard doors, you need an entryway that fits your business's style, protects your inventory and employees, and makes customers feel welcome.
For a small retail establishment, a regular swinging door is a good fit. Low traffic means that one door is adequate for a small business, and you can keep track of who comes and goes. For a larger store, wide automatic doors allow for greater traffic flow while still creating an intimate, enclosed shopping experience.
At the other end of the spectrum are our large roll-up doors. If you operate an industrial business such as a hardware store or mechanic's shop, you want a large entryway that makes your business accessible. Vehicles can back right up to the entrance to load supplies or can even come right into the building itself.
Service Options to Keep You in Business
No matter what kind of doors your business uses, Bolton Door Repair & Service can keep you open when you want to be and closed when you need to be. We offer standard and roll-up door installation, repair, and service options that you can rely on.
If anything goes wrong with your storefront door in the Bolton area, call us at 647-951-3510. We'll come check out your door and recommend a repair.
New Door Installation Service in Bolton Ontario and surrounding area
We offer full installations on all types of doors. We pride ourselves on the quality of our work, our honesty with our clients, and our fairness. In addition, every part we install comes with a one-year warranty. If you have any issues with your doors during that first year, just let us know and we'll make the repairs free of charge.
When selecting doors for your business, you want to choose a quality product that will serve its intended purpose for many years to come. At Bolton Door Repair & Service, we deliver all your door needs. Whether you need a security door, storefront door, or loading dock door, we can provide you with a wide range of appropriate solutions from which to choose so that you can find something that suits your needs and is durable and attractive.
A Wide Selection of Doors to Suit You
We provide a variety of custom door solutions for your business including: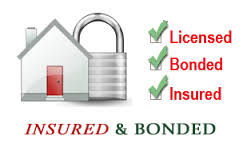 Storefront Doors
Security Gates & Fences
Gate Operators
Dumpster Enclosures
Glass Walls
Custom Entries
Aluminum Handrails
Automatic Doors
Glass Storefront
Hollow Metal Doors
Sectional Doors
Rolling Steel Doors
Mini-Storage Doors
Garage Doors
Security Over Storefront
Bolton Door Repairs Service
Bolton Door Repairs Service Call us today at 647-951-3510 Our expert team is here for you 24/7 365 days a year!