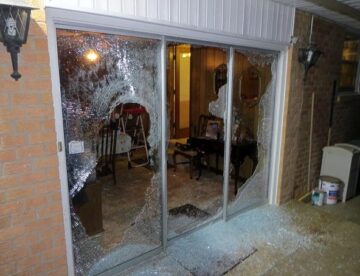 Sliding Door Repair
Door wheels replaced on the same day 647-951-3510
Sliding Door Repair, With years of use and exposure to mother nature, the components that make your sliding glass door move so effortlessly break down. Once that happens your sliding glass door becomes a scooting or hopping glass door…if it moves at all. A sliding glass door doesn't do you any good if it doesn't slide. We can help at Sliding Door Repair!
Our Toronto door repair service is designed to get your door fixed correctly as soon as possible. We start with an inspection and replace any worn out or broken parts that make your sliding glass door hard to operate.
Typically we look for things like worn out rollers, damaged door track and broken hardware such as locks, handles, rollers etc. If the glass on your sliding door is broken we can also replace it with a new tempered piece. We can even help with installing a new screen for your sliding door, or repair your existing one!
They can open up any room by letting in the light and creating an illusion of space. However, over time you may begin to notice certain issues.
For instance, the mechanism may start to jam, you might begin to notice a draft, the rollers could derail, or you may experience problems with alignment.
Our people at Sliding Door Repair are equipped to handle all types of sliding door and repairs including sliding glass doors, security and fly-wire doors.
We can fix problems with rollers, wheels, latches, locks, tracks and handles to make sure they continue to operate at their very best.
We can fix a wide range of sliding doors such as aluminum, timber and glass sliding doors.
Our door repair services include:
Sliding internal cavity doors
Pelmet face fitted doors
All internal and exterior facing doors that are sticking or locks out of alignment
Security doors
How we can help repair your Sliding Doors
Replace carriages or wheels to make them slide like new again
Repair or replace worn out tracks and rails
We can replace damaged locks
We can fit keyed patio bolts and guides
We can plane or reset problem wooden doors
We can give advice on a replacement suite
You Can Count On Us!
Your sliding door will never break at a time that is convenient for you. That is why Sliding Doors Repair offers flexible appointment times with same day appointments available in many cases.
Our courteous and professional sliding door repair technicians are experienced and ready to handle any type of repair your sliding glass door may need.
You can rest assured that your satisfaction is always 100% guaranteed!