Automatic Door Opener & Handicap Entrances Toronto
Contact us today to learn more about our services and how we can update your door or call

866-820-1331

for a Free Estimate!
Automatic Door Opener & Handicap Entrances Toronto: In order to maintain proper building codes, many sites are required to be handicap accesible. It can be a daunting process, in terms of research and cost. It can be very difficult to find an automatic door opener that does not cost thousands of dollars. Several of our customers, like churches are finding the need to have at least one automatic opener installed on their building. Many patrons or customers have physical disabilities, that make it extremely difficult for them to gain access to the building. Also, several small business owners are trying to keep up with fire safety codes, that require them to have automatic door openers installed on their facility, especially restaurants. This is not always an easy task and can be a very expensive ordeal, if you don't know where to look.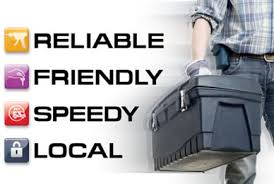 Anytime we pass through a mall or a big retail store, we almost always see sets of automatic doors, that open as you approach them. While these door systems are effective, they can be extremely costly and are usually more than a small business, restaurant or church would need. For example, the doors you walk through at Best Buy, should not be the same type you walk through for 9:00 Mass. They are too elaborate and require a storefront door system, that a church or small business just doesn't have. An automatic door opener will replace these elaborate door systems and provide handicap access, only when needed, without having to undergo major construction or costly installations.
Let's use that church again as an example. On a typical Sunday, a hundred or so people will go through the church doors. Typically, only one or two of those individuals will need to use the handicap button that will activate the automatic door opener. If all 100 of those people were using the button to open the door, it would wear down much quicker and cause strain on the parts, day in and day out. Having a door that is always automatically opened is not only unnecessary but extremely cost prohibitive.
One really good solution is the Ditec Low Profile L.E Swing Operator. This automatic door opener allows barrier-free access, providing customer conveince and meets the requirements of persons will disabilities. It's the perfect choice for new and existing buildings.
The Auto Swing door operators have been engineered to open doors for people with disabilities and the elderly. The one way clutch allows the door to be opened manually with incredible ease. The AutoSwing incorporates a concealed heavy duty adjustable door stop, therefore eliminating the need for external stops. The AutoSwing is equipped with an adjustable heavy-duty spring. Because of this feature, the AutoSwing can be used to operate larger, heavier doors in windy conditions.
Safe
The AutoSwing door operators are designed with the safety of the user in mind and complies with the latest ANSI standards A156.19 for low energy door operation.
Quiet Operation
The AutoSwing door operators are noise free in both automatic and manual mode for a pleasant, consumer friendly environment.
Easy Installation
The AutoSwing door operator requires only simple procedures for fast, trouble free installation. The AutoSwing is also easily retrofitted to existing doors or new construction without major renovation.
Reliable
The AutoSwing is Canadian made and designed specifically for our weather conditions. The combination of superior construction and technology make the AutoSwing door operators the most reliable on the
market.
At Toronto Automatic Door Opener we proudly sell the Ditec Automatic Door Openers and stand behind the product. If you have questions, want a quote, or are ready to move ahead and get your facility handicap accessible, give us a call. We are ready to go!
Call Toronto Automatic Door Opener Anytime!
Automatic Door Opener & Handicap Entrances Toronto